As we approach our 30th Anniversary more memories from the past.
Sara Eden sponsored the largest live dating event in Europe in 2003. Over two nights more than 3000 of London's most eligible singles walked through the doors of Vinopolis, the event was a sell-out.
After having their photograph taken guests went on to complete a very brief profile, the photograph and profile were then put on to the "Perfect Match" wall.  If you liked the look of someone you left your calling card and then went into the Matchmaking area where Berry our Chief Cupid was waiting with his assistants to introduce you to the person who had taken your fancy.
We made the BBC and ITV news, fantastic publicity but exhausting as you can see Debbie was on the knees!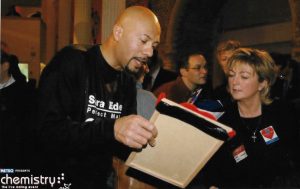 Karen